Tailors bunions are a common condition that affects the 5th metatarsal bone, on the outside of the foot. The condition occurs from an abnormal bone, and can cause pain and pressure over the bump area particularly in enclosed shoes. Some patients may also experience local inflammation (bursitis), or nerve pain over the area.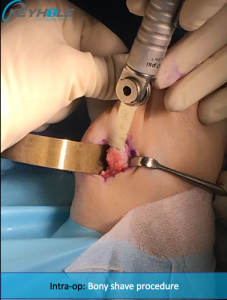 Surgery is commonly performed to address tailors bunions and involves either a simple bony shave (ostectomy) procedure, or may require an osteotomy to realign the bone. The procedure can be performed either through a standard open approach, or via a minimally-invasive keyhole approach which is offered by Dr Andrew Knox at our practice.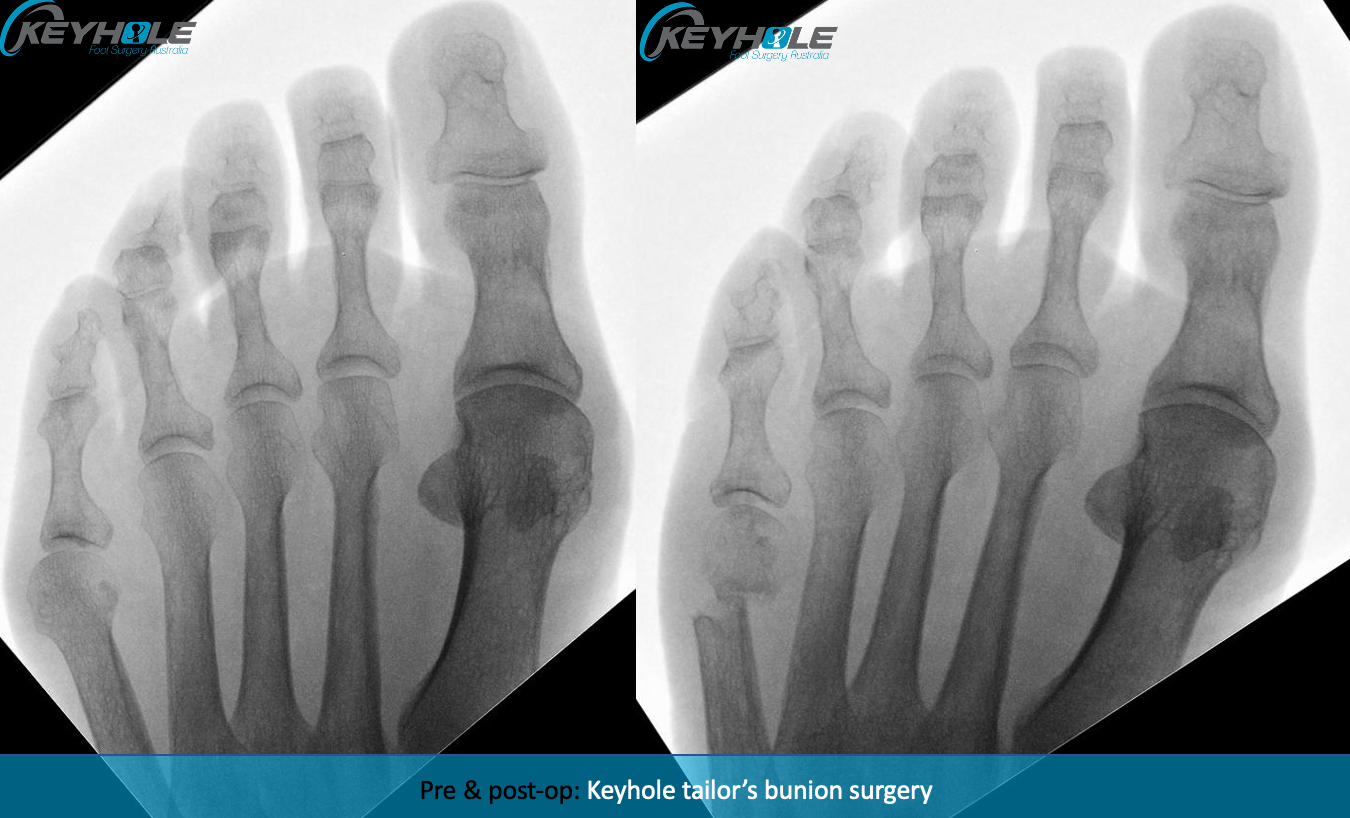 The procedure usually takes place under a general anaesthesia within hospital and allows for immediate weightbearing with relatively minimal downtime. It is rare to have recurrence of the bunion following surgery, and our specialist will assess you in conjunction with x-rays to determine the most suitable treatment for your condition.
Please note:
This website is intended for general information purposes only. Any surgical or invasive procedure carries risks. Before proceeding, you should seek a second opinion from an appropriately qualified health practitioner. For more information, follow the link to make an appointment to see our specialist podiatric surgeons Dr. Andrew Knox & Dr Burke Hugo.