Our podiatric surgeons specialise in revisional foot surgery for patients who have experienced failure of a prior operations to correct conditions including bunions, hammertoes and ingrown toenails. Often patients can feel quite anxious at the prospect of having further foot surgery, particularly if their prior procedure was associated with a poor or negative experience with the operating surgeon.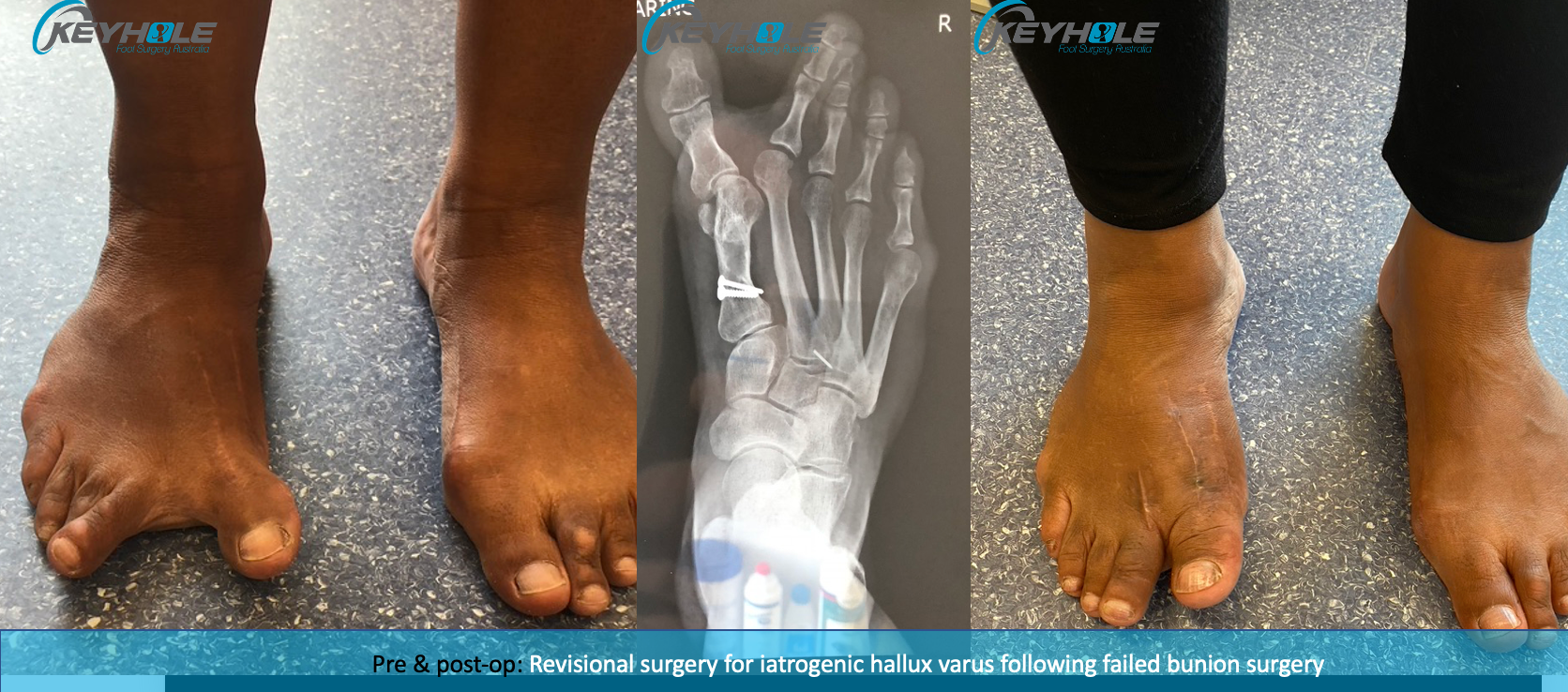 Rest assured that our team is experienced in performing revisional foot surgery and will handle your case with the utmost of care and ensure that any advice which is provided to you about is open, honest and realistic. In some instances, there may not be a viable revisional surgical option available and our clinicians may be able to provide you with other non-surgical solutions to help manage pain and allow return to function. This includes treatment such as specialised injections such as Durolane, custom-made orthotics, pain management, rehabilitative exercises and footwear prescription.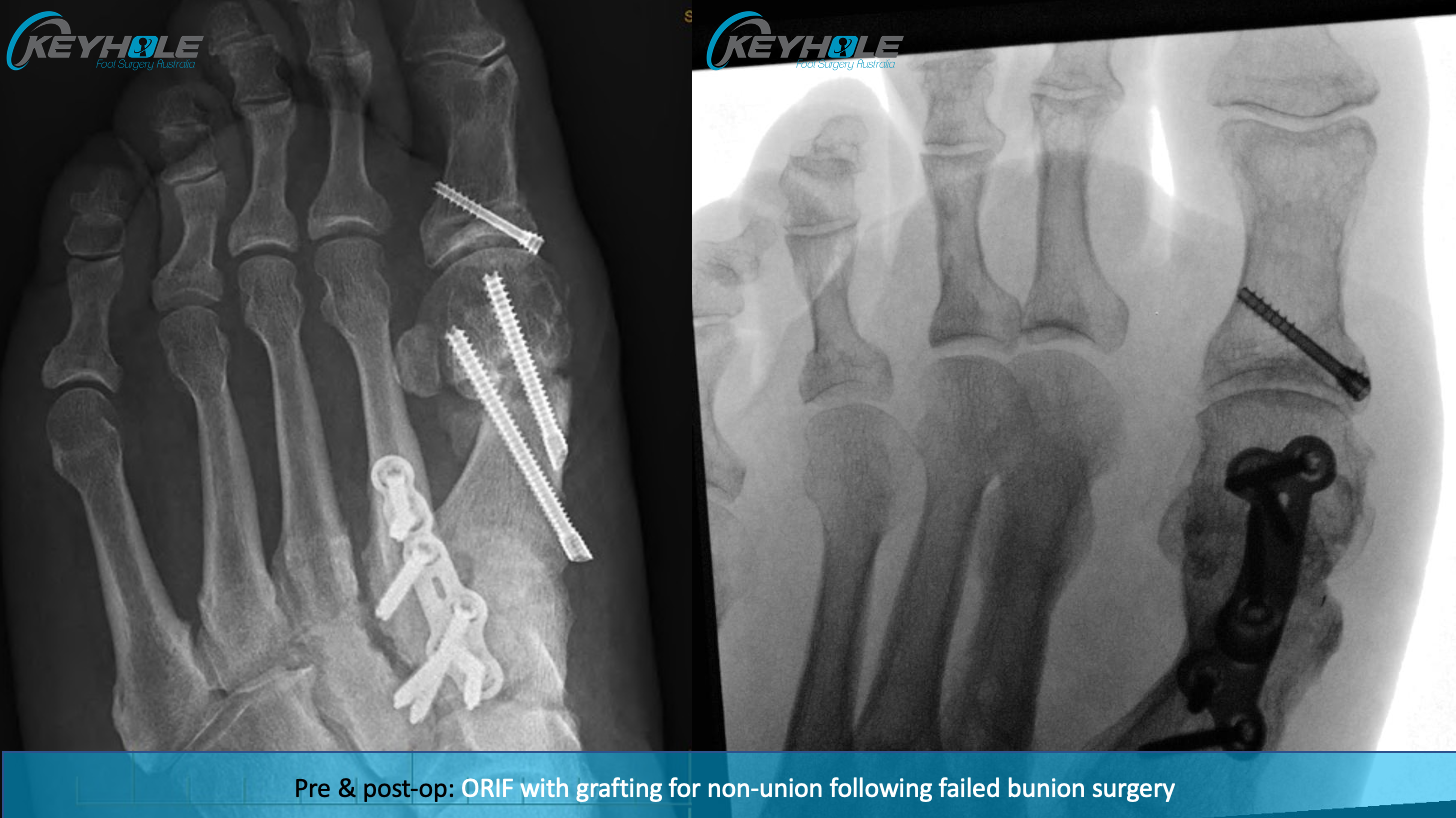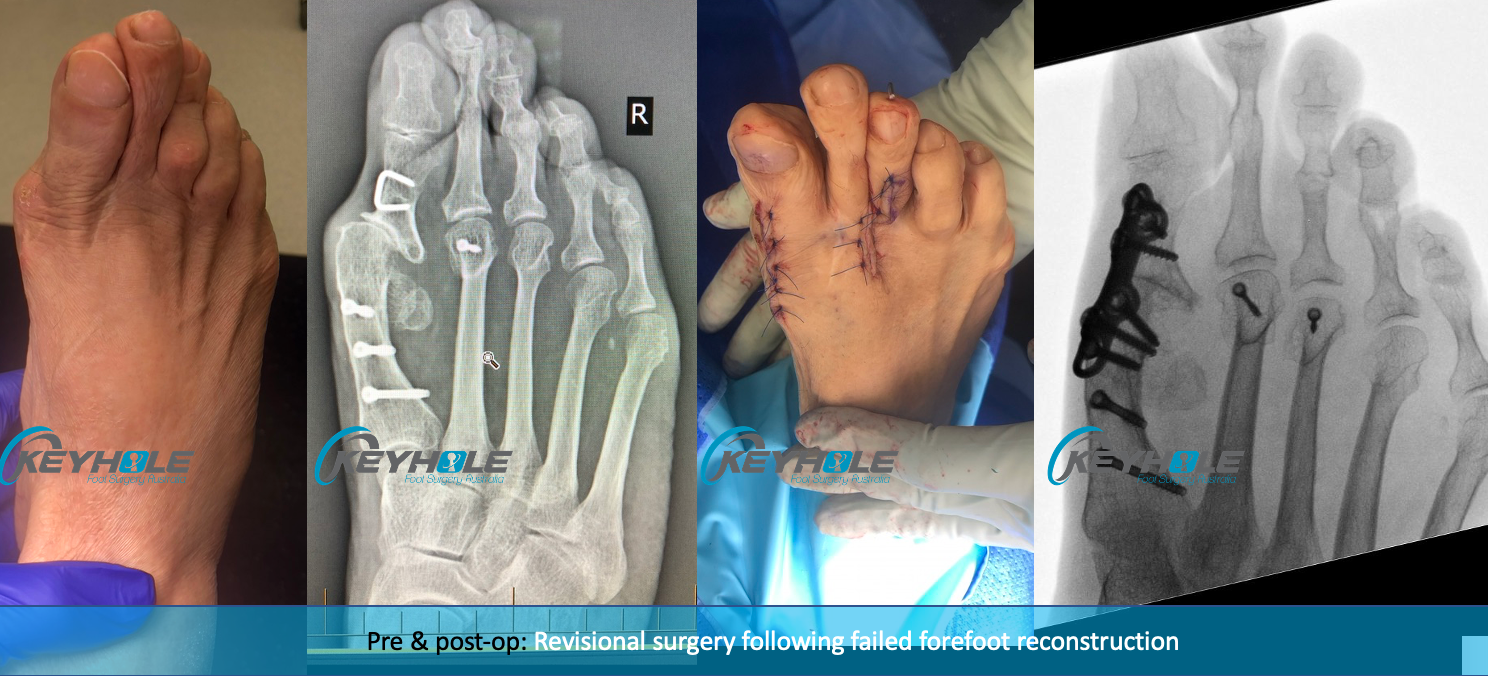 Please note:
This website is intended for general information purposes only. Any surgical or invasive procedure carries risks. Before proceeding, you should seek a second opinion from an appropriately qualified health practitioner. For more information, follow the link to make an appointment to see our specialist podiatric surgeons Dr. Andrew Knox & Dr Burke Hugo.