Midfoot arthritis is a painful and progressive condition which can significantly affect an individual's function and quality of life. This condition can develop in patients who have flat feet, or those who have experienced prior injury or trauma to their foot. Pain may occur as a generalised ache throughout the middle of the foot, or can be associated with burning sensations, swelling, or progressive flatting of the arch.
There are a range of both non-surgical and surgical treatments available for patients with midfoot arthritis including custom-made orthotics, imaging-guided injections such as cortisone or hyaluronic acid, prescription medications, ostectomy (bony shave), and fusion (arthrodesis). In most cases our practitioners will opt to treat this condition without surgery, however in some patients surgery is the only realistic option which may provide lasting pain relief.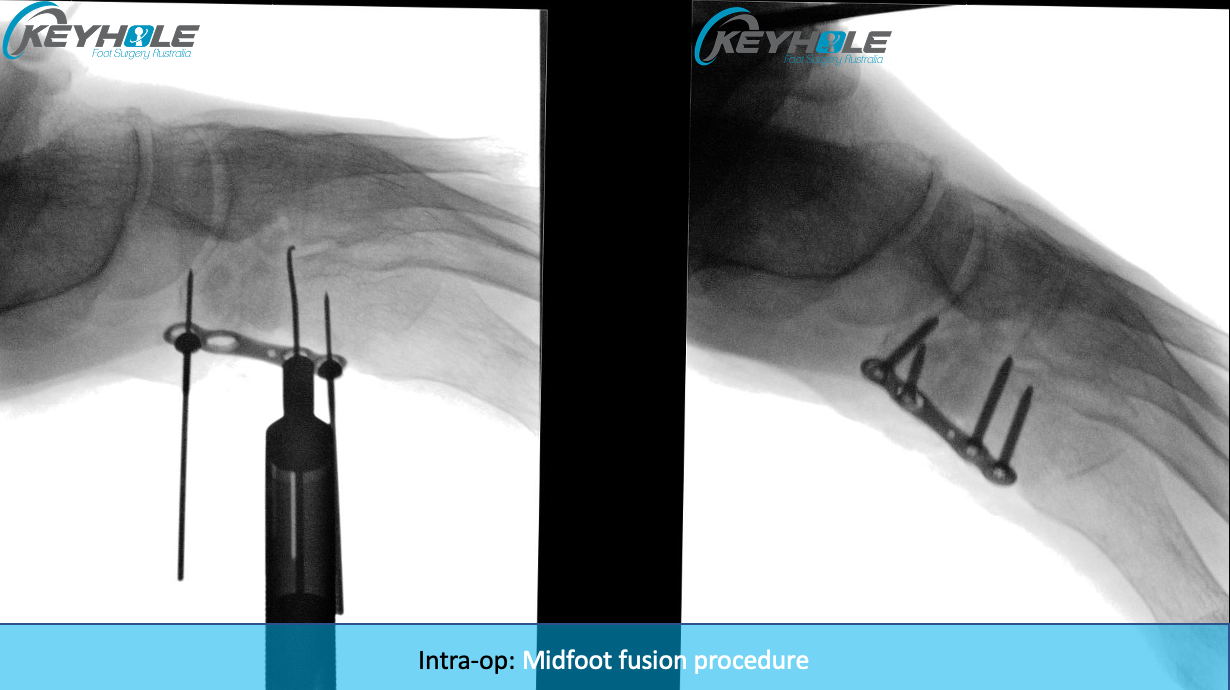 The choice of procedure performed will depend largely upon your pre-operating imaging, activity levels, and foot-type or biomechanics. During assessment with one of our specialist podiatric surgeons, we can provide patients with an in-depth discussion of the procedure options, post-operative protocols, costs, and risks specific to the procedure.
Please note:
This website is intended for general information purposes only. Any surgical or invasive procedure carries risks. Before proceeding, you should seek a second opinion from an appropriately qualified health practitioner. For more information, follow the link to make an appointment to see our specialist podiatric surgeons Dr. Andrew Knox & Dr Burke Hugo.