Metatarsal fractures are not uncommon. The 5th metatarsal is the most frequently fractured bone, which most commonly occurs following an ankle sprain (known as a Jones fracture). Metatarsal fractures may be managed through immobilisation in a moon boot, or may require surgery depending on the location and orientation of the fracture.
Our specialists are experienced in the management of this injury and will assess you in conjunction with x-ray or CT imaging to determine what is the most appropriate treatment option for you. We are able to perform both open fracture reduction and internal fixation (ORIF) and minimally-invasive (percutaneous) fracture reduction using a keyhole approach. The latter offers patients reduced incision and downtime compared with more traditional approaches. After your fracture has healed, you may be directed to undertake a rehabilitation program with our podiatrist to assist in your return to impact-based exercise.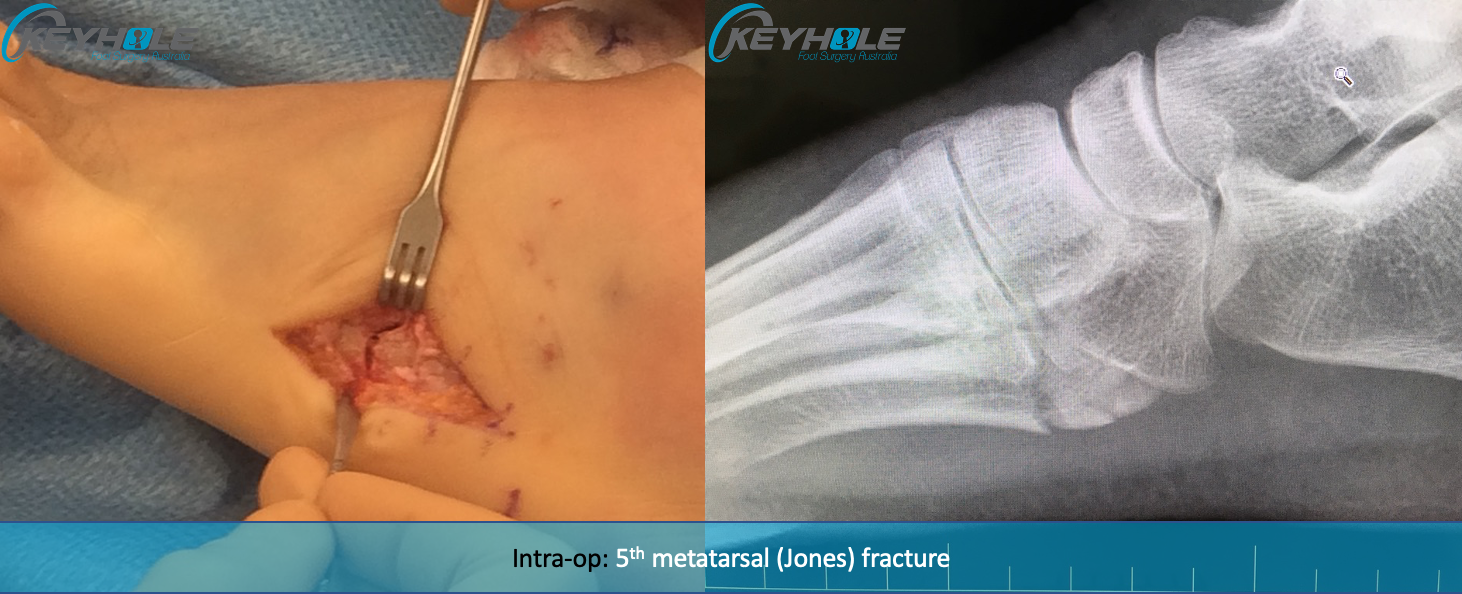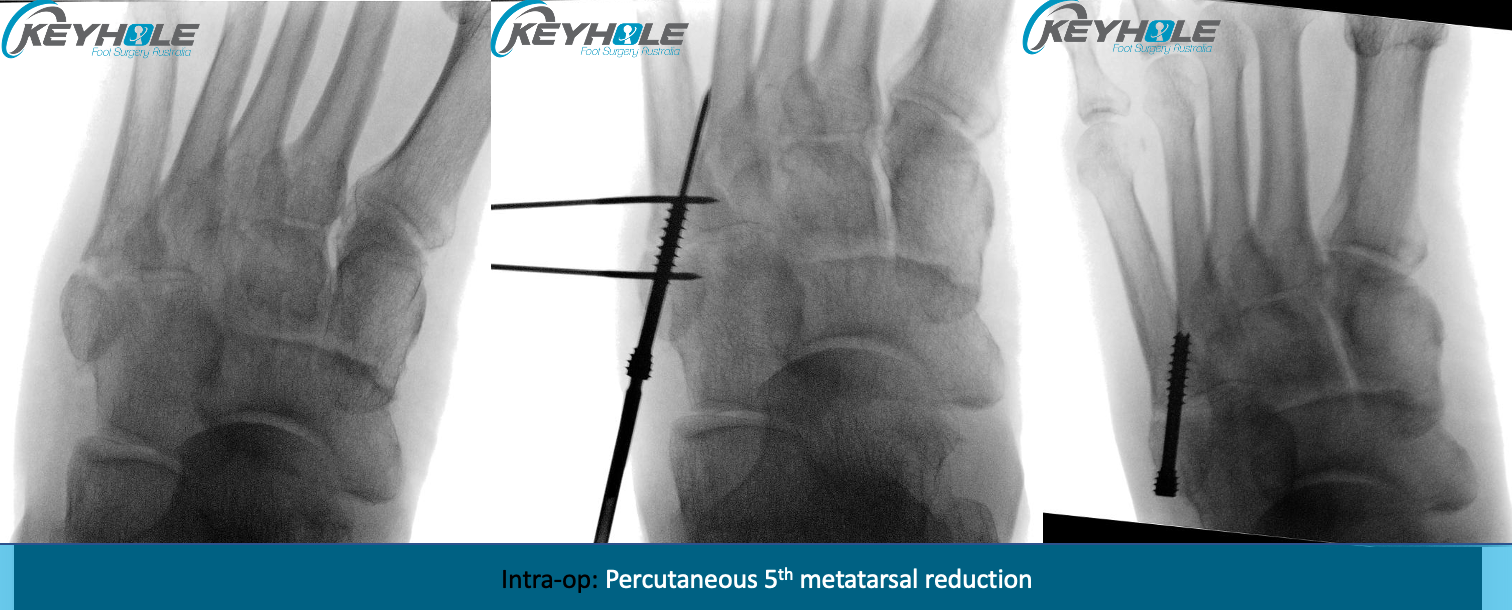 Please note:
This website is intended for general information purposes only. Any surgical or invasive procedure carries risks. Before proceeding, you should seek a second opinion from an appropriately qualified health practitioner. For more information, follow the link to make an appointment to see our specialist podiatric surgeons Dr Andrew Knox, Dr Burke Hugo & Dr Jamie Weaver.