Thanks for contacting us! We will get in touch with you shortly.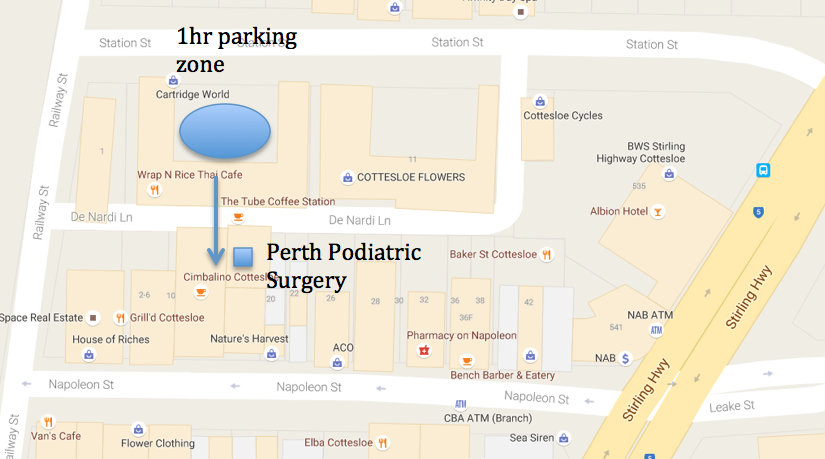 There is plenty of patient parking available on Station Street, one street parallel to Napoleon Street, it is time limited but not ticket parking. In the image to the left, the square represents Perth Podiatric Surgery and the oval 1 hour parking close by. There is more parking along station street with a 2 hour time limit and a larger carpark with 4 hour parking available. There is a walkway through following the blue arrow to access Napoleon Street and our practice.
Please note: if you are unable to walk far patients can be dropped off on De Nardi Lane, which is only approx. 10 meters from our door. This is especially helpful for patients who have recently undergone surgery.
Monday - Friday
8:30 am – 5:00 pm
Saturday
8:30 am – 5:00 pm
Sunday
Closed