SPECIALIST PERTH PODIATRY APPOINTMENTS
Available appointments
New patient appointments can be made online via HealthEngine or by telephoning our practice reception. Appointments are scheduled for 30 minutes in duration. If you require a procedure to be performed on the day of appointment e.g. ingrown toenail removal please notify our staff in advance.
Fees & Private Health Rebates
Initial Consultation with Specialist $176.00
Subsequent Consultation $100.00
Patients are able to claim private health insurance rebates for their appointment on-the-spot at our practice via HICAPS Services. The exact rebate amount varies between funds.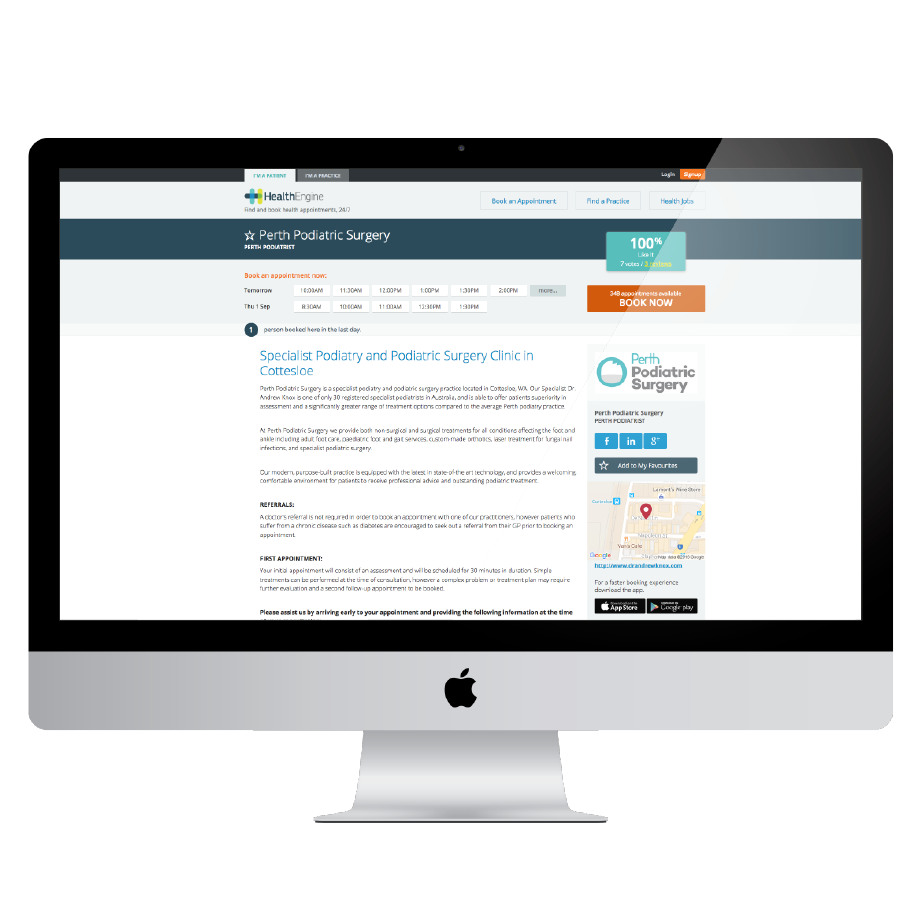 Podiatric Surgeon Referrals
A doctor's referral is not required in order to book an appointment at Perth Podiatric Surgery, unless a patient is being referred for opinion under a Medicare care plan by their GP.
What to bring to your appointment:
Your Private Health Fund Card – this is important for on-the-spot claiming purposes.

Your Medicare Card – this is important if any hospital-based surgery is required.

A list of medication you are taking – this is very important for treatment planning.

Any relevant scans such as x-rays, ultrasounds or MRIs.

A referral letter if you have been provided with one by your GP, podiatrist or physiotherapist.