Specialist Perth Podiatry Practice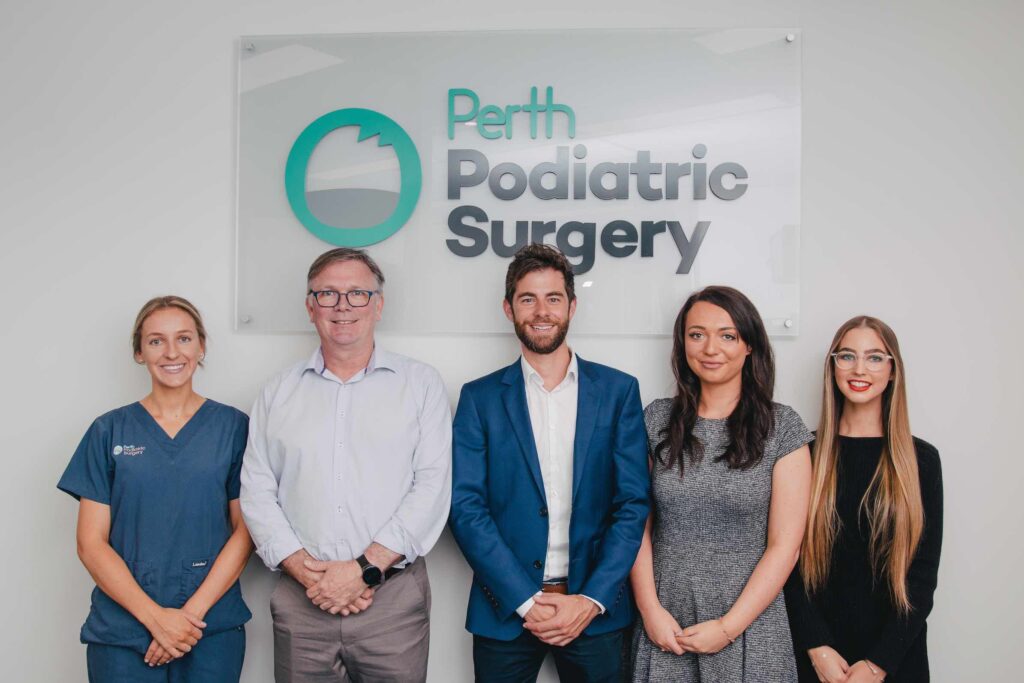 Perth Podiatric Surgery is a specialist Perth podiatry practice and podiatric surgery service established in 2015 by podiatric surgeon Dr Andrew Knox in Cottesloe WA. Our modern practice is equipped with state-of-the art technology which enables our team to provide patients with on-the-spot expert diagnosis and treatment approaches for foot and ankle conditions. Our team includes specialist podiatric surgeons Dr Andrew Knox and Dr Burke Hugo as well as podiatrist Dr James Knox and sports podiatrist Dr Natasha Knox who provides post-operative rehabilitative. We offer a comprehensive range of specialist podiatric treatments including both traditional and minimally-invasive foot and ankle surgery, guided injection therapy, custom-made orthotics, fungal nail treatment and post-operative rehabilitation services. We specialise in keyhole bunion surgery, hallux rigidus surgery, ingrown toenails, and revisional foot surgery.
No referral is required and private health insurance rebates are available on-the-spot via HICAPS. New patient appointments can be made online through our Bookings page, or by phoning our office on (08) 9383 3851.
We are the premiere provider of keyhole bunion surgery in WA, which offers patients significantly reduced downtime in comparison with traditional methods.
Find Out More
Cartiva For Hallux Rigidus
We offer Cartiva, an approved synthetic cartilage replacement treatment for hallux rigidus. This treatment can be performed as an alternative to big toe fusion, and allows for joint movement to be restored.
Find Out More
We offer surgical treatment for heel pain caused by plantar fasciitis and heel spurs including keyhole-based surgery, as well as specialist non-surgical treatment through Amniofix stem-cell based injection. This includes
Find Out More
We offer surgical treatment for mild to severe hammertoes in both adults and paediatric patients.
Find Out More
We are an 'Approved HyProCure Doctor' and offer this revolutionary procedure as a permanent solution to correct flat feet and misaligned feet.
Find Out More
We are able to provide permanent treatment for ingrown toenails under local anaesthesia, twilight sedation and general anaesthesia depending on your needs.
Find Out More
Our surgeon is sub-specialised in minimally invasive foot surgery and is able to assist in a range of other conditions.
See Our Full Range