Specialist Perth Podiatry Practice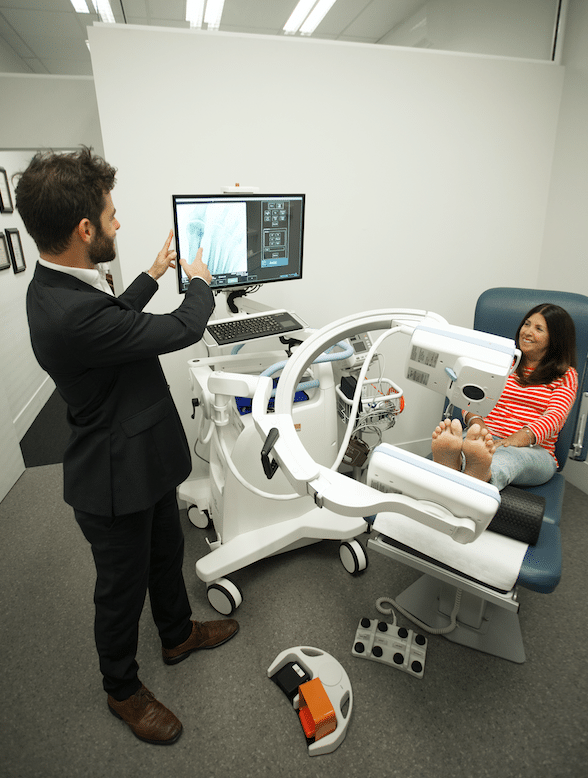 Perth Podiatric Surgery offers specialist surgical and non-surgical treatment of foot and ankle problems from a state-of-the art practice in Cottesloe and is the premiere provider of keyhole bunion surgery in Western Australia. Our purpose-built centre is run by a team of specialist Podiatric Surgeons and Podiatrists who offers patients the convenience of on-the-spot diagnosis and treatment with on-site x-ray facilities, 3D orthotic scanning technology, and a dedicated surgical theatre for office-based procedures.
No referral is required and private health insurance rebates are available for our services. New patient appointments can be made online through our website booking page or by phoning our office during business hours.
Specialist Podiatry & Foot Surgery
Podiatric Surgery in Perth
Adult Podiatry Services in Perth
We offer specialist non-surgical and surgical treatment for adult foot and ankle problems such as bunions, arthritis, flat feet, toe deformity, ingrown toenails, heel pain, corns and callus and fungal nail infection.
See The Full List of Adult Foot Problems We Treat
Children's Podiatry Services in Perth
Custom Made Orthotics In Perth
Our practice uses the latest 3D laser scanning technology to take impressions for custom made orthotics. This allows for a more accurate, comfortable device that is less bulky and easy to fit into your shoes. Orthotics can be prescribed for a variety of different foot, ankle and postural problems.
Read More About Custom Made Orthotics in Perth
Fungal Nail Laser Treatment in Perth
Fungal Nail Laser treatment in Perth is an effective solution for onychomycosis, with no downtime and no adverse side-effects. We offer patients treatment with a class-4 medical grade Nd:Yag laser which generates controlled heat to destroy the nail fungus.
Read More About Fungal Nail Laser in Perth