Available appointments
New patient appointments with our Perth foot surgeon can be made online via HealthEngine or by telephoning our practice reception.
Fees & Private Health Rebates
Initial Consultation with Specialist $160.00
Subsequent Consultation $90.00
Patients are able to claim rebates for their appointment on-the-spot at our practice using HICAPS Services. The rebate amount for an initial consultation varies substantially between health funds. Some funds pay out 100% of appointment fees, whereas most funds cover only a portion of this fee ($30.00-$60.00 rebated on average).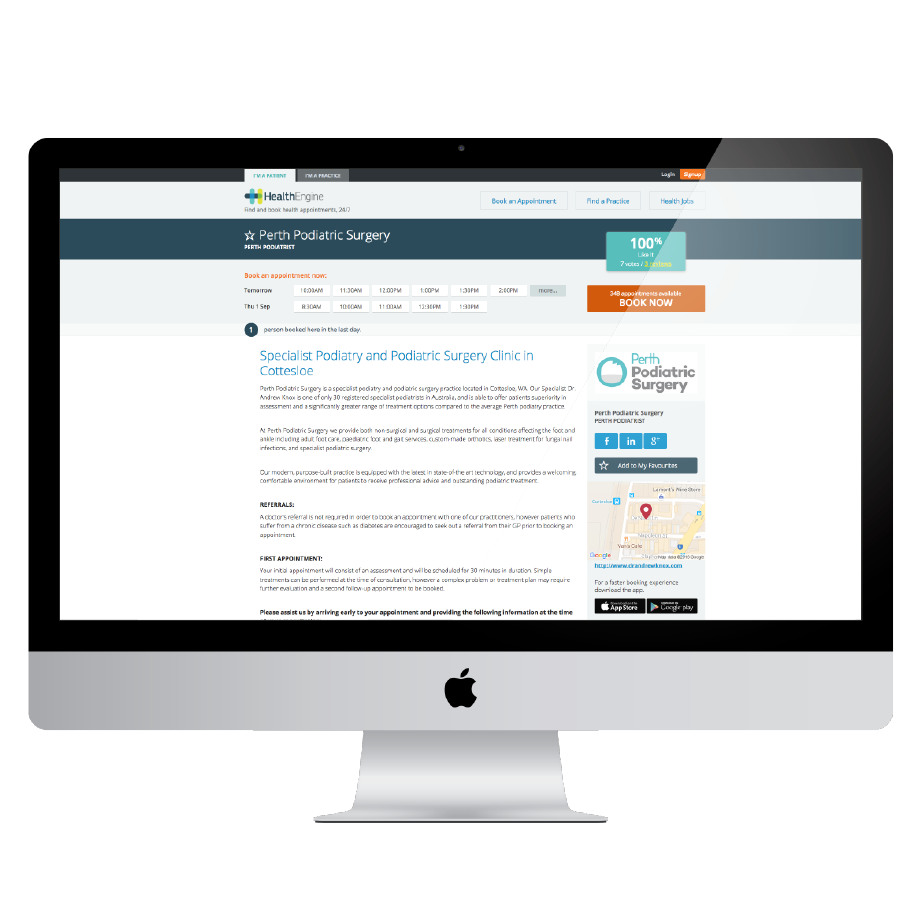 Podiatric Surgeon Referrals
A doctor's referral is not required in order to book an appointment at Perth Podiatric Surgery, unless a patient is being referred for opinion under a Medicare care plan by their GP.
What to bring to your appointment:
Your Private Health Fund Card – this is important for on-the-spot claiming purposes.

Your Medicare Card – this is important if any hospital-based surgery is required.

A list of medication you are taking – this is very important for treatment planning.

Any relevant scans such as x-rays, ultrasounds or MRIs.

A referral letter if you have been provided with one by your GP, podiatrist or physiotherapist.